Wild Coyotea is an expression of love for Herbal Alchemy: the intentional blending of medicinal plants for magical and healthful results.
We believe in ritual, cultivating joy in the everyday, living in rhythm with our own bodies and spirits.
Everyone does this in a different way, and that's okay. We hope to inspire the celebration of a creative, vibrant, wonderful life.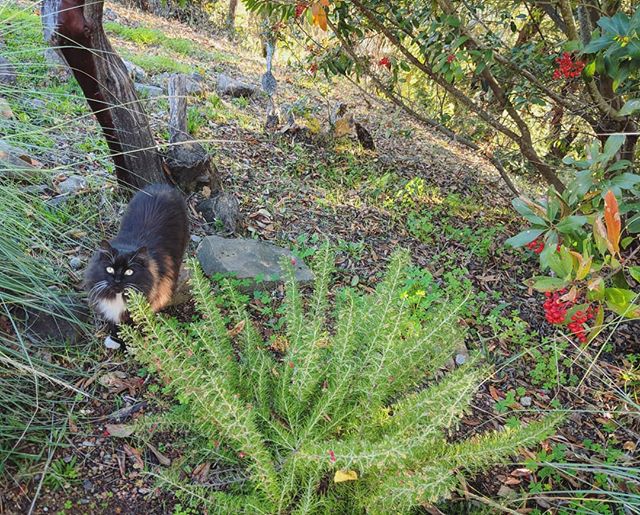 My magical sidekick, #edisonrose 😻 She takes walks with us around the property and prefers to spend her time outside - she was found as a feral kitten and I adopted her from the Healdsburg Animal Shelter in 2008, a super serendipitous story. The shelter recommended I handle her and snuggle with her a lot because she was not tame. They even had her in her own kitty kennel, not in the kitty room. I put her in the hood and pocket of my sweatshirt for about two weeks and she is literally the most loving, cuddly cat you've ever met. When we lived in LA I would allow her to go explore, and sometimes she would be gone for days! I shed many tears worrying about her in the past, but she is a very independent lady who loves to hunt and play at night, so at this point I just let her do what she wants 🤗🌈🌟♥️#animalfriend #ascendedmaster